Serving Tempe, AZ
The citizens of Tempe AZ deserve a body shop that they can trust. At Kaizen Collision Center, we make serving the citizens of Tempe our top priority. Your vehicle is one of the most important investments you'll ever make – so you need to make sure it's in good hands when it needs to be serviced.
Take a look at the extensive list services we offer in Tempe, AZ below, and then contact us to learn more or to schedule a visit. We are also a Tesla approved body shop. We are proud to be the best body shop that offers broken car ac repair in Tempe, and we will make sure that you and your vehicle are taken care of!
622 S Hacienda Dr.
Tempe AZ 85365
Paint & Body Auto Services Tempe AZ
Your car's exterior paint job is what makes it stand out on the streets and look so beautiful in the parking lot. Here at Kaizen, our professionals pride themselves on their love for cars and a talent for transforming even the most weathered vehicle. A simple paint job can make all the difference when it comes to older vehicles. Fall back in love with your car by getting a fresh paint job at Kaizen's full-service Tempe body shop. It's time to feel proud to drive your car again.
On the same level of importance as the paint job is the bodywork of a car. Years of minor dents and bruises can build up and cause your car to look weathered and unsafe. Bring your car into one of our shops and our team will provide you with a full evaluation of potential repairs. Within no time, you'll be driving a car that looks even better than it did the day you bought it.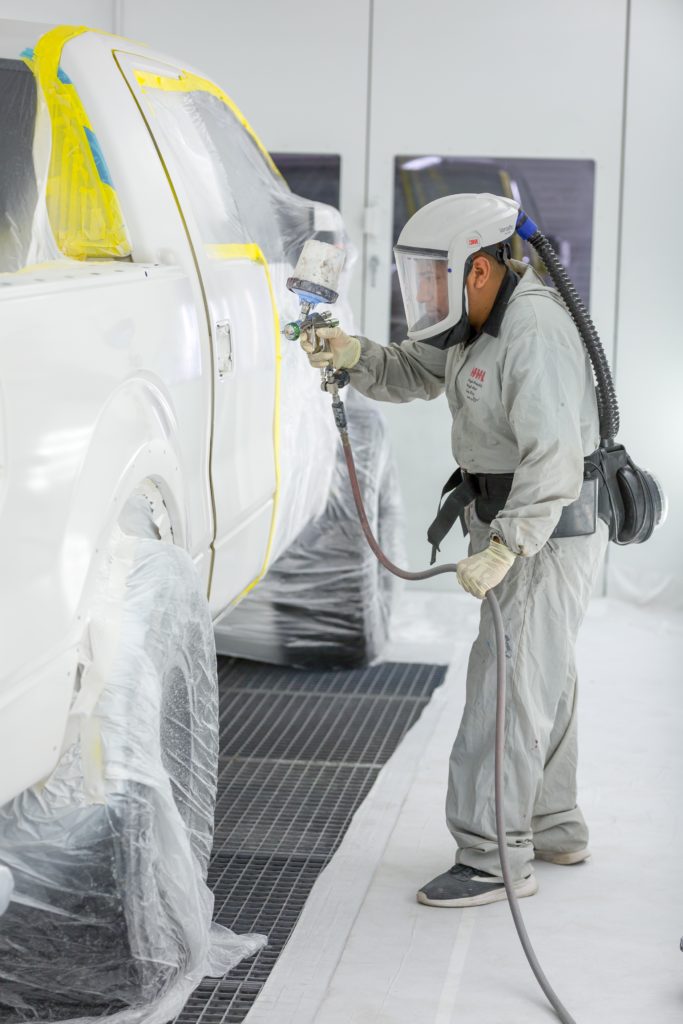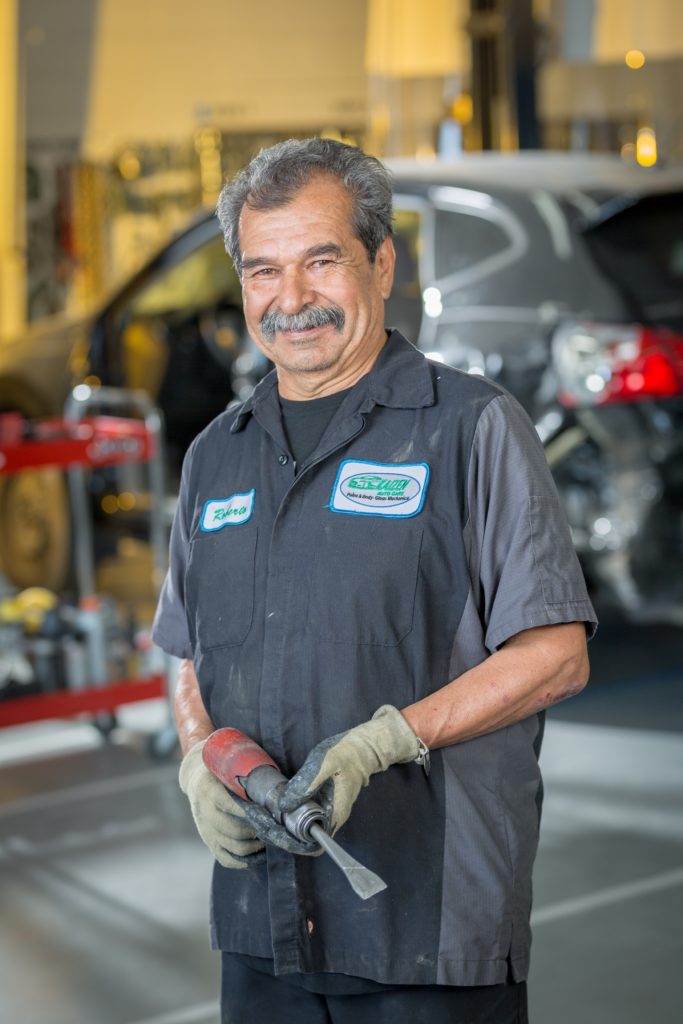 Auto Glass Repair Tempe AZ
Many automobile owners overlook the damages on the glass of their car simply because they don't know how to fix it or how much it will cost. However, auto glass is incredibly important for keeping you and your passengers safe, so make sure the glass is in good shape!
Rocks and debris on the road, along with other cars, can cause damage to your auto glass without you even doing anything wrong. Bring your car to the best Tempe Auto Glass shop for repairs that are fast and reliable!
We'll even provide you with a complete assessment of repairs so that you can choose the best repair option for you. Kaizen Collision Center is focused on providing professional services that make auto repairs easy.
Tesla Body Shop Tempe AZ
Kaizen Collision Center Tempe is your trusted source for Tesla collision repairs. As one of Arizona's few Tesla-Approved Body Shops, our promise is to provide top quality collision repairs for your Tesla. Our qualified technicians have been trained to repair Tesla vehicles to the high standards Tesla requires.
Our Tesla Authorization means that our mechanics in Tempe AZ have been specifically approved and authorized by Tesla to perform repairs on Tesla vehicles.
We service all Tesla vehicles including the Tesla Model S, Model 3, Model X, Model Y, and Roadster. Trust our crew to restore your Tesla back to top condition!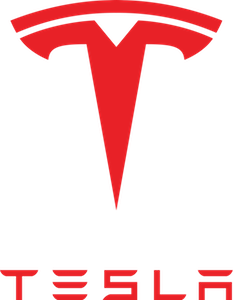 Contact Kaizen Collision Center today to learn more about what makes us the best auto body shop in Tempe AZ. Call (480) 968-5915 or email us at support@kaizenautocare.com!
Our Values
Here at Kaizen Collision Center, our main concern is always our customer. We understand that it can be stressful to need auto repairs, especially when you use your car to get to so many important places. That's why our services are not only professional but also fast. And if you need help getting by while your car is being repaired, just let our team know. We'd love to supply you with a loaner car or towing services as a part of our superior customer service.
Our Services
From paint and body services to auto glass repairs, we can do it all. Every service starts with a complete and accurate estimation to ensure that you feel comfortable with the entire process. We work with you, and with your insurance partners and fleet companies to provide a complete and accurate total for the cost of repairs. Our top priority is getting you back safely on the road as efficiently and quickly as possible.