Serving Scottsdale, AZ
We love serving the residents of Scottsdale AZ! We want to make sure that Scottsdale residents have access to the most trustworthy auto body shop in Arizona.
Take a look at the services we offer in Scottsdale, AZ below, and then contact us to learn more or to schedule a visit. We are proud to be the best body shop in Yuma, and we will make sure that you and your vehicle are taken care of!
8175 E. Raintree Dr. Suite 6
Scottsdale, AZ 85260
Paint & Body Auto Repairs Scottsdale AZ
Kaizen Collision Center has everything you need to give your vehicle a fresh look. Whether you need a few dents fixed or a sleek new paint job, we'll be sure to help you feel confident about your vehicle's look. Our professionals can handle even the most weathered of vehicles. If you have collected a number of bumps and scrapes over the years, it may be time to bring it in. Our team will provide a full evaluation of potential repairs and costs.
A fresh coat of paint can also greatly enhance your car's appearance. At Kaizen Collision Center your vehicle becomes our ad and we enjoy helping your car stand out on the streets. Bring your vehicle to the best auto body shop in Scottsdale AZ and feel excited about your ride again!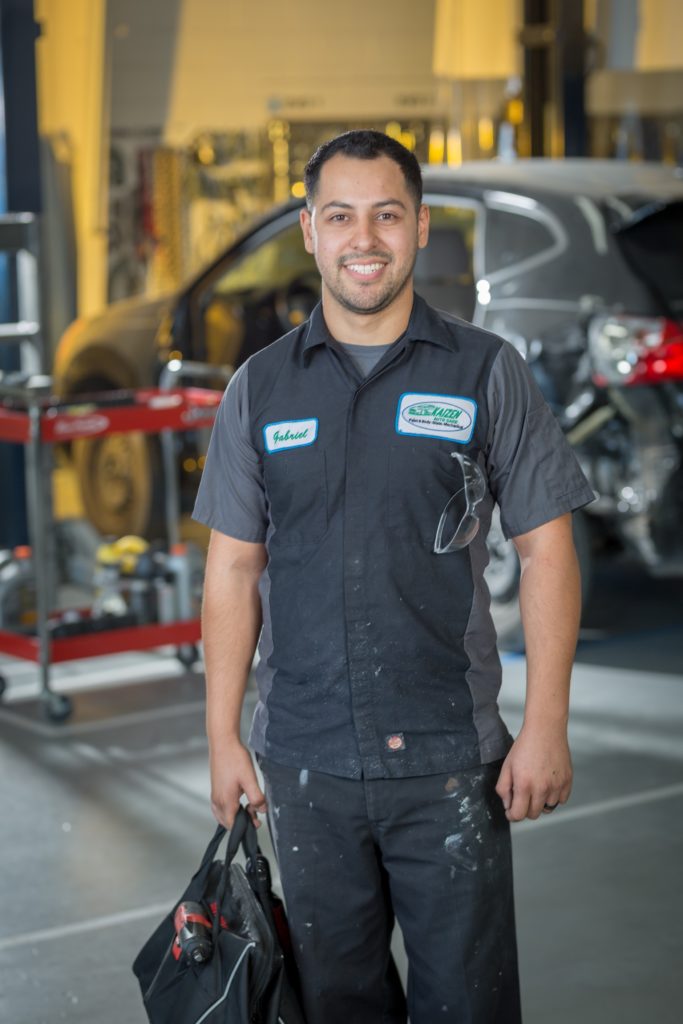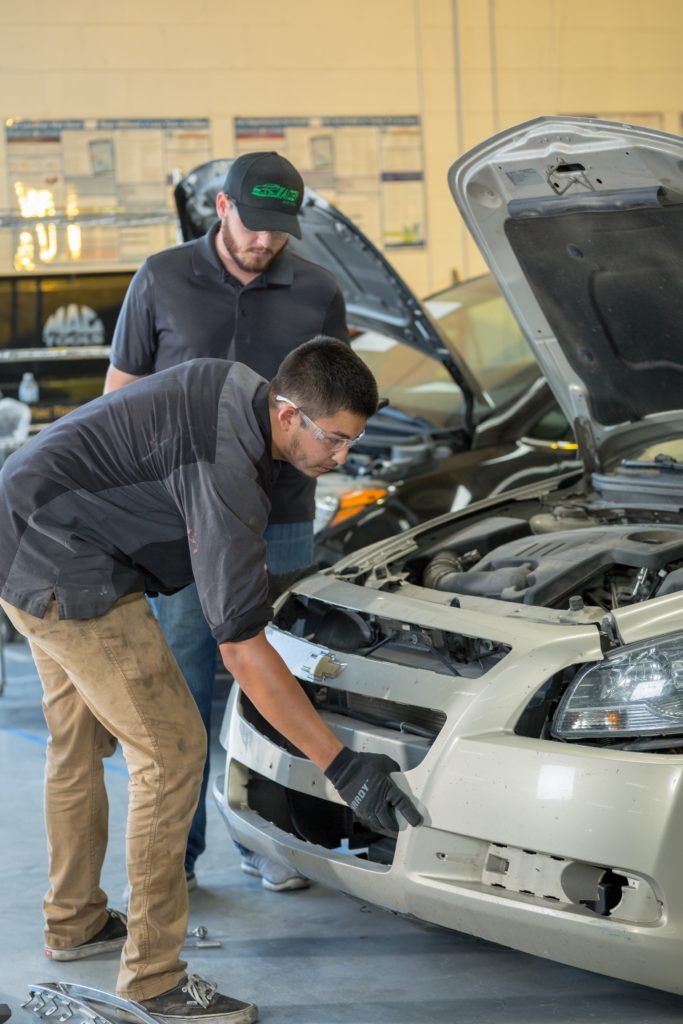 Auto Glass Repairs Scottsdale AZ
Cracked or broken glass on car can be both a safety and aesthetic issue. Kaizen Collision Center will make sure to give you the best auto glass repair in Scottsdale AZ so you know you and your passengers are safe. There is no need to drive around with the potential danger of faulty glass.
Come in today for a complete assessment of repairs. We make auto glass repair easy.
Tesla Body Shop Scottsdale AZ
Kaizen Collision Center Scottsdale is your trusted source for Tesla collision repairs. As one of Arizona's few Tesla-Approved Body Shops, our promise is to provide top quality collision repairs for your Tesla. Our qualified technicians have been trained to repair Tesla vehicles to the high standards Tesla requires.
Our Tesla Authorization means that our mechanics in Scottsdale AZ have been specifically approved and authorized by Tesla to perform repairs on Tesla vehicles.
We service all Tesla vehicles including the Tesla Model S, Model 3, Model X, Model Y, and Roadster. Trust our crew to restore your Tesla back to top condition!

Contact Kaizen Collision Center today to learn more about what makes us the best auto body shop in Scottsdale, AZ. Call (480) 443-3368 or email us at support@kaizenautocare.com!
Our Values
Kaizen Collision Center strives to put the customer first. We are proud to be the body shop Scottsdale AZ can trust to provide a proficient and hassle-free service. Our team has years of auto care experience and always has the customer in mind. To provide a more complete service we offer loaner cars and towing service. Our goal is to give you the best auto care service. Give us a call today for all of your auto needs!
Our Services
We offer full auto service that includes: paint and body services, auto glass repair, collision repair and mechanical services. Our staff has years of experience to get your vehicle back to top condition. Additionally, we'll work with your insurance partners or fleet companies to provide a complete and accurate assessment of costs. We hope to be your trusted auto service location to get your car back safely on the road.